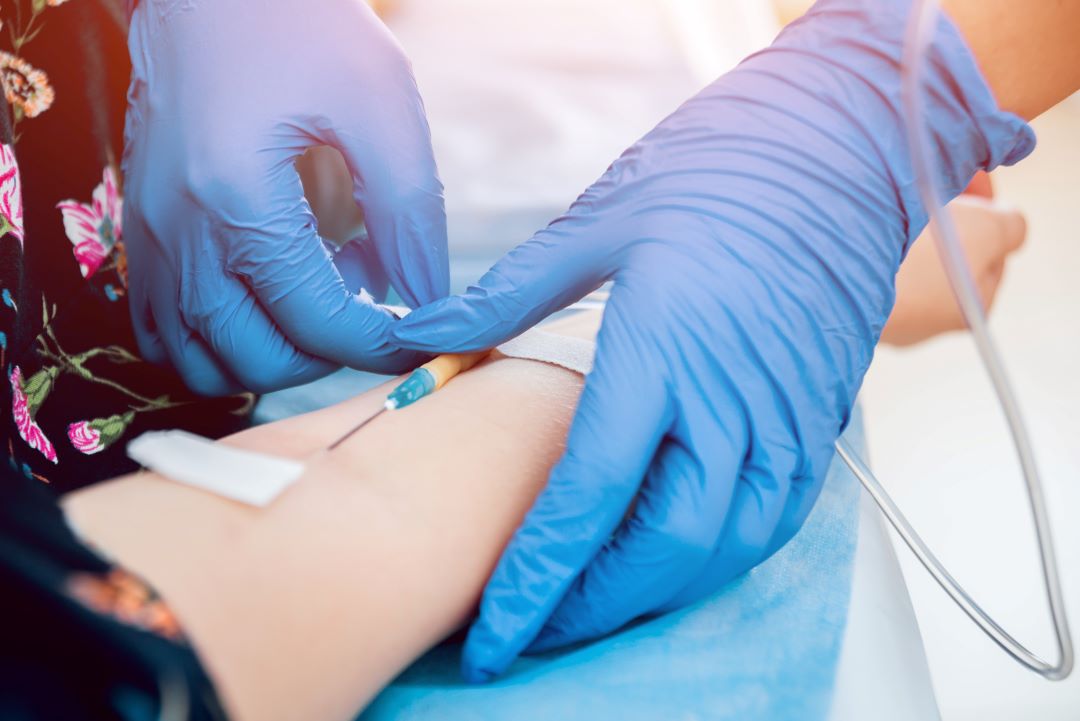 Intravenous therapy (or IV therapy) is a form of treatment in which fluid is delivered into a patient's veins via an IV drip. IV therapy is frequently used in hospitals and long-term care facilities, typically for patients with severe infections, nutritional deficiencies, serious dehydration, or immune disease. The most frequent uses of IV therapy are:
Administering antibiotics. IV therapy may be used to treat serious infections like MRSA, C-Diff, and UTIs, or in other cases where the infection needs to be treated as quickly as possible. Because IV therapy allows the medication to bypass the digestive system, it can be absorbed by the body more quickly, and, as a result, is more efficient.
Providing nutrition. Patients with severely impaired digestive systems may also be fed by IV, in a process known as total parenteral nutrition (TPN). During TPN, the patient is provided with the fluids and nutrients they need via an IV drip to avoid needing to take in food orally.
Assisting with rehydration. This type of therapy, known as IV hydration therapy, can be a critical component of treatment for many elderly and chronically ill patients.
IV hydration therapy has been in the news as the latest celebrity fad. At so-called drip bars, you can sign up for IV fluids, sometimes blended with vitamins and electrolytes, to treat everything from jet lag to hangovers. Medical professionals are dubious about the efficacy of these treatments for healthy people. However, for ill and elderly patients, IV hydration therapy can be a powerful and efficient remedy for the serious consequences of dehydration.