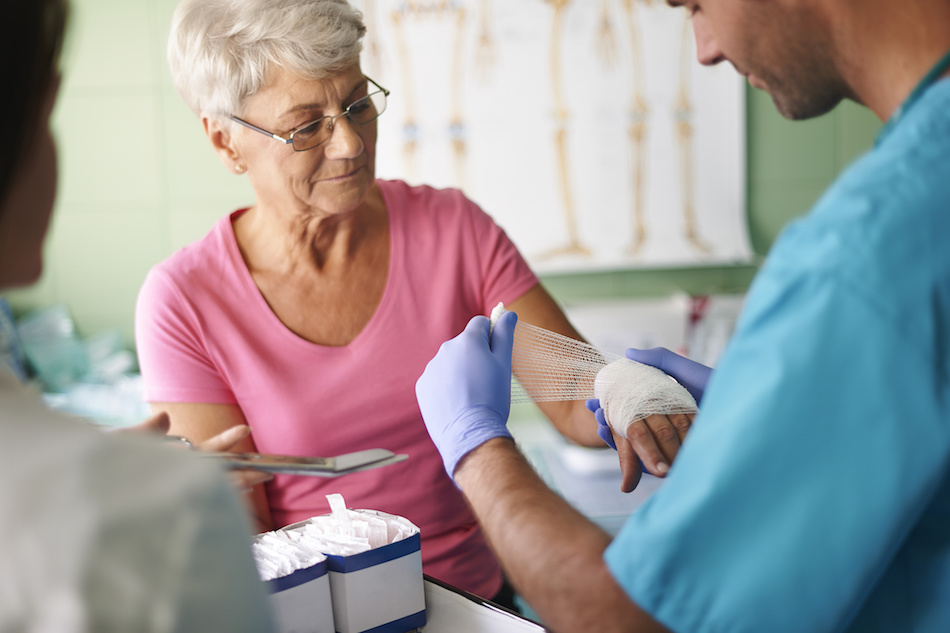 If you have an open wound, bedsore, burn, or ulcer after surgery or a medical complication, your doctor may provide a referral for a wound care center. A wound care center provides targeted services to help your wound heal and reduce the pain associated with it.The complex nature of wound care requires specialized medical attention, especially when associated with chronic health conditions like:
Diabetes
Vascular disease
Obesity
Incontinence
Lymphedema
Surgical breakdown
Traumatic injury
Renal failure
Congestive heart failure
These medical conditions can slow healing time, decrease blood flow, or cause nerve damage that requires skilled attention. Your wound care specialist should have special training in addressing wounds associated with these conditions.