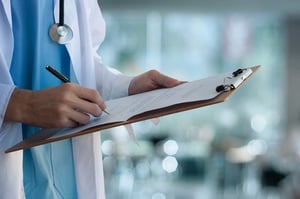 One of the first things people find out as the need for care in a skilled nursing rehab facility arises is that these facilities are not all the same.
While many basic services may be comparable from one facility to another, many other factors can differ significantly, including quality of care, the range of services offered, staffing levels, costs/value and the general cleanliness and comfort of each facility, among many others.
These differences can make choosing the right facility to meet your care needs difficult. So how should you compare skilled nursing rehab facilities?
Inquire About Available Services
Calling skilled nursing rehab facilities in your area to get a list of the services they offer is a good first step in comparing these facilities. Doing this first is important to making sure that you don't find yourself wasting time and energy researching facilities that cannot meet your care needs. This is especially important if you will need specialized services during your stay, such as dialysis, respiratory care or IV therapy, for instance.
Check Quality Data on Each Facility
Medicare quality data is a good place to start when you are comparing the overall quality of skilled nursing rehab facilities in your area. This is easily available online, and offers quality ratings on every Medicare and Medicaid certified skilled nursing facility in the U.S. Via this online service, facilities are rated on a 5-star system, which takes factors into account that include quality of care measures, staffing and health inspections to provide an overall quality rating.
Other good resources for evaluating the quality of care offered by various skilled nursing rehab facilities in your area include the Long Term Care Ombudsman's office in your local area and the Department of Public Health. These agencies are responsible for overseeing and/or documenting complaints filed in regards to care in skilled nursing rehab facilities, making them valuable sources of information as to quality of care.
Compare Costs
Costs can differ greatly from one facility to another. Evaluating the overall costs that will be associated with your stay means looking into two basic factors: The base rate of each facility and which services are included in that base rate. Some skilled nursing rehab facilities include most or all of the services they offer under the base rate while others may include only very basic services, charging additional fees for other commonly requested services. For that reason, getting a detailed list of services and pricing policies from each facility is key to making accurate cost comparisons.
Take Some Tours
Once you have a short list of skilled nursing rehab facilities that meet your needs in terms of quality, services and costs, taking a look around for yourself is your best next step. This is important to evaluating factors like cleanliness, comfort and the general atmosphere of each facility. These factors cannot be evaluated via facts, figures and inspection reports, and can have a big impact on your day-to-day satisfaction and quality of life during your stay.