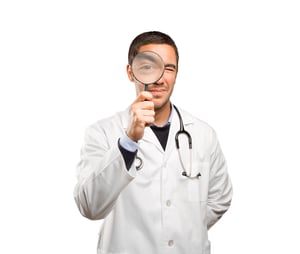 So you've followed the standard advice for choosing a long term care facility and have created a list of facilities in your area. Given the fact that Alabama is home to well over 200 such facilities, chances are good that your list is rather long. So what now? How do you go about choosing your best option from that list? Your first step is to narrow your selection, which can be done through a process of researching your listed options and asking questions – a process that we'll outline here.
Check Services
There are differences from one facility to another in the level of care they are equipped to provide and the services they offer. Give the long term care facilities on your list a call to find out the care/services details of each one. Doing this first can cross a few options off your list, sparing you the time you would otherwise spend on researching facilities that cannot meet your individual care needs.
Review Medicare Ratings
Medicare rates licensed, Medicare-certified long term care facilities based on factors that include quality measures, health inspections and staffing. You can look these ratings up by visiting their NursingHomeCompare site, which also provides details on any violations or fines a facility has accumulated over the past 3 years. This step can narrow your options by allowing you identify facilities that may not be committed to or equipped for the provision of quality care.
Calculate Costs and Coverage
Next, call the facilities that remain on your list for a rundown on their costs. This should include their base rate, as well as a detailed list of which services are included in that rate and which are fee-based services. Fee-based services involve costs over and above the base rate and are billed separately. That means that you will need to determine which fee-based services you would require, and add their cost to the base rate to make an accurate assessment of the total costs you would incur during your stay. Additionally, if you have insurance, be sure to inquire whether your plan is accepted, whether there will be out-of-pocket costs, and if so, how much they will be. This step allows you to eliminate facilities that are out of your price range and/or do not accept your insurance.
Check With the Alabama Long Term Care Ombudsman Program
This program is tasked with overseeing the care and treatment of people residing in long term care facilities, serving as advocate for these individuals. They receive and investigate complaints from long term care residents and keep records of those complaints, along with licensing information and inspection reports related to Alabama facilities. You can access that information on specific facilities you're interested in by giving them a call, which can offer a great deal of insight into the quality and atmosphere of these facilities – allowing you to cross out any on your list that don't measure up.
Consider Location
Next, check over your list of options in terms of location, and narrow it further by keeping only those that are close to home, making it easy for family and friends to visit.
Checklist
Once you have narrowed your selection by taking these steps, it is time to make appointments to tour the facilities that have remained on your list throughout the vetting process. Medicare offers a printable checklist of what you should see as you tour a quality long term care facility. Once you have completed this step, narrowing your options down to just one good facility is a simple matter of personal preference.