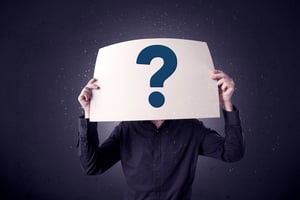 Choosing an Alabama long term care facility is an important decision – one that you'll want to be sure to get right the first time. Clearly, the primary reason for that is ensuring that the facility you choose offers quality care and a comfortable, respectful environment. Secondarily, the process of choosing a facility can be tedious, time-consuming and stressful, and choosing well means that you won't have to do it twice.
Knowing the right questions to ask can help you do that, so here are 10 questions you should ask as you compare facilities in your area.
1. Are you Medicare/Medicaid certified?
If you will be using either Medicare or Medicaid to pay for your stay, you must choose a facility that has been certified by these agencies.
2. Do you accept my insurance?
If you will be using private insurance to cover your stay, it is very important to make sure any facility you're considering accepts that insurance.
3. What services do you provide?
The answer to this question will vary from one facility to another, making it important to ask whether any facility you're considering can provide the care you need.
4. Which services are fee-based?
Fee-based services are ones that are not included in the general base rate that clients pay for a stay in a long term care facility. The number and type of services that will be billed over and above the base rate differs greatly between facilities.
5. Are you accepting new patients, and if so, is there a waiting list?
You will want to ensure that a bed is available before you invest too much time in researching a facility, and if so, how quickly you can expect to be admitted.
6. May I see your survey/inspection reports?
All licensed Alabama long term care facilities are inspected regularly. Reports from those inspections must be made available to the public and can offer insight into the quality of care and environment of the facility. You'll want to avoid facilities that have high rates of deficiencies (problems) noted on those reports as compared to other facilities in your area.
7. What are your staffing ratios?
More staff means better care. For instance, a facility that has a staff ratio of 8 clients for every staff member on a shift is going to have the resources to provide more attentive care to each client than one in which each staff member is responsible for 15. You can expect less staffing at night and on weekends than during the day, so be sure to ask about these times too.
8. Are staff members required to have background checks?
You'll want to know whether the facility is taking steps to ensure that the people they hire have no history of criminal or abusive behavior.
9. Are residents and families allowed/encourages to take part in care planning?
This is an important aspect of quality care, so be sure that the facility you choose respects your need and that of your family members/advocates to be active participants in the care process.
10. What is the visiting policy?
A good long term care facility will have a welcoming visitation policy to ensure that residents have the emotional/social support they need to thrive during their stay.
Other Considerations
Asking these questions can help you make a solid, well-informed choice for your care. Other things that can help include checking the Medicare ratings of facilities you're interested in and calling the Alabama Long Term Care Ombudsman program for information on any complaints or other issues that may have been reported to their office.