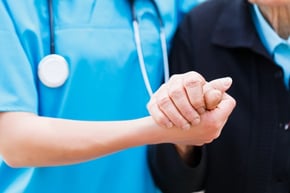 Understanding senior health care benefits is very important for people who have reached, or are approaching, the age of retirement. After all, everyone wants to feel secure and comfortable during those Golden Years, and good medical care is essential to enjoying that feeling. So what do aging Americans need to know about health benefits?
Here are 7 important things every aging person should understand about those benefits.
Eligibility
The majority of people are eligible for Medicare benefits once they reach the age of 65. People under age 65 with certain disabilities are also eligible, as are individuals of any age who have end-stage renal disease (ESRD), which is kidney failure that requires dialysis or kidney transplant.
How Medicare Part A & Part B differ
Medicare Part A is the basic coverage plan for which most people who have at least ten years of Medicare covered are eligible without paying any premiums. It helps cover care in hospitals or skilled nursing facilities, as well as hospice and home health care, as well as physician visits and lab tests.
Medicare Part B is an elective program, which means you have to enroll separately, and seniors will have to pay a monthly premium – calculated on a sliding scale according to income – to be covered. It helps cover many of the same services that Part A does, and adds coverage for preventive services as well as medical equipment and supplies.
About Medicare Part D
Part D is also an elective program for which seniors must enroll separately and is administered by Medicare-approved insurance companies. It helps cover the costs of prescription medications.
How joining Medicare Advantage changes benefits
Medicare Advantage plans are health plans – usually HMOs or PPOs – administered by Medicare-approved insurance companies. They combine Part A and Part B coverage into one plan, and may include Part D coverage as well, often at additional cost. Participants must receive care from providers within the plan's care network, and referrals are often necessary for specialist care.
How Medicare and Medicaid can work together
Medicaid helps cover the costs of care for low-income seniors under the Qualified Medicare Beneficiary (QMB) program. This program helps seniors who are eligible for Medicare, but cannot afford the premiums.
How MediGap and long-term care insurance fits in
MediGap insurance covers costs that Medicare does not, including co-payments, deductibles, dental care and hearing aids. To be eligible, Part A and Part B coverage must be in place, and applicants must not be current Medicare Advantage members. Long-term care insurance fills another gap in Medicare coverage: long-term nursing home or home health care. Both are available from private insurance companies.
Where to find help to better understand senior health care benefits
Ensuring reliable and comprehensive health care coverage during your Golden Years may require making use of a combination of federal, state, and private insurance programs, and sorting them all out can be a confusing process. Good places to get help and guidance include Medicare.gov (the official Medicare website), your local Medicaid office, and senior and/or community centers in your area.
As frustrating as it can be to navigate all the senior health care benefits available today, understanding and managing those options properly is vital to getting the health care you need. So don't be afraid to reach out for help in sorting it all out to your best advantage. After all, good care is key to making this phase of your life a healthy, active one – the Golden Years you've been looking forward to throughout your working life.