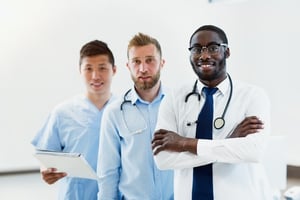 If you are tackling the task of choosing a skilled nursing facility for yourself or a loved one, whether it is for a short rehabilitation stay or for long term care, the array of available options in any given area can be overwhelming. After all, most of us know just enough about such facilities to know that quality can vary significantly from one facility to another, which makes choosing carefully essential. So what do you need to know to ensure that your choice results in the high-quality care and services you need?
Here are 4 tips for choosing a skilled nursing facility:
Ask about services – Inquire with each facility to ensure that they are capable of meeting all of your care needs. While most skilled nursing facilities offer a similar range of basic services, there are some differences between them, especially in regards to specialized care needs. Examples of services that are offered by some facilities, but not all, include intensive rehabilitation programs, tracheotomy care, IV antibiotics administration, Alzheimer/dementia care and on staff physicians and wound care, pain management and other specialists.

Inquire about costs/insurance matters – Finding out whether facilities you're considering will be affordable is important and should be done early in the selection process. If you will be using insurance, find out if your plan is accepted. Then, ask for detailed information about costs, including the base rate for a stay, what services are included in that rate. If there are additional services available that are not included in the base rate, ask for a list of them and their costs.
These first two tips work to eliminate options from your list that cannot meet your care and/or budgetary needs – before you waste time and energy on further research.
Research quality – Factors that you should look into as good indicators of the quality of care a particular skilled nursing facility offers include licensing status, inspection/survey reports, staffing details, including staff/patient ratios, credentials and turnover rates, and any complaints, citations, fines or violations related to the care or environment provided by the facility. Sources for obtaining information on these factors include the facilities themselves, Medicare's online facility comparison tool and your local Long-Term Care Ombudsman office.
Take a good look around – Visiting each skilled nursing facility on your list is a very important step in choosing the right one for your needs. Phone calls and online research can give you a lot of good information, helping you determine which facilities are worth your time, but they are no substitute for taking a good look around for yourself. Things you should see in a quality skilled nursing facility include patients/residents that are clean, dressed appropriately, well-groomed and content, indicating that they are getting the help and care they need. The facility should be clean and comfortable, including patients' rooms, halls, bathrooms, and dining rooms and other common areas. Staff should be warm, helpful, friendly, professional and respectful in their interactions with residents, families and visitors.
Using these tips to sort through that overwhelming list of options can help you narrow it down to a choice few that meet your standards and needs. This makes the task of making a final decision easier – and much less stressful – by ensuring that the options left on your list are all faculties that you can count on to provide solid, high-quality care.