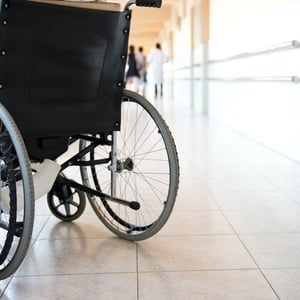 If you or a loved one are in need of skilled nursing care, it is important to know that not all skilled nursing facilities are the same. While all, by definition, offer skilled nursing care, other services may differ significantly from one facility to another. For instance, some may emphasize rehabilitative services for short stay patients, while others may be more focused on long-term care. Some provide specialized medical care, while others do not. Then there are differences in quality, amenities and costs to consider. So what should you ask to be sure you choose the right facility for your needs?
General questions for all potential patients:
Is your facility licensed?

Has your license ever been revoked?

Are you Medicare/Medicaid certified?

What types of insurance do you accept?

Can you accommodate all of my specific medical needs?

What services do you offer, and which are included in the basic rate and which cost extra?

What is your basic rate?

May I see your most recent survey/inspection report?

Do you conduct patient/family satisfaction surveys, and if so, may I see the results?

Do you have a dietitian on staff to ensure healthy, balanced meals?

Can individual dietary needs/preferences be accommodated?

What are your staff/patient ratios – including daytime, nights and weekends?

What are your visitation policies?

Are patients/families included in care planning?

Are employees required to pass a background check?

Is there a waiting list for admission?
For potential patients with short term rehabilitation/recovery needs:
Do you offer intensive rehabilitative treatment? (A minimum of 3 hours daily)

Is therapy provided by a physician-led multidisciplinary team of rehabilitation specialists?

Is that team on-staff?

What rehabilitation equipment and/or facilities are made available to patients?

How long is the average rehabilitative stay?
For potential long-term residents with ongoing care needs:
Do you have an activities director?

What type of activities are available?

Are residents included in activities planning?

Are there outdoor activities as well as indoor ones?

Do you have a family/resident council?

Are residents allowed to bring personal items from home?

Are you equipped to provide safe care for Alzheimer/Dementia sufferers?

What procedures are in place to protect resident privacy/dignity?

Can residents make choices about daily routines?
The best time to present your list of questions is during an in-person tour of the facilities you're considering for your care. While asking questions over the phone can yield a great deal of good information, nothing is quite as illuminating as a personal visit to get a true feel for the general quality, atmosphere and attitude of a facility and its staff.