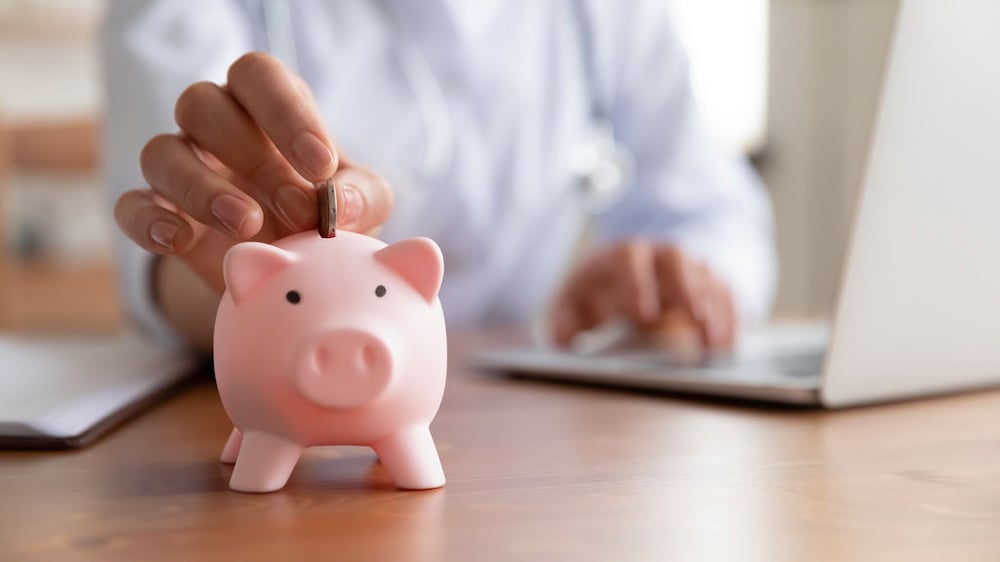 Paying for you or your loved one's occupational therapy can be a key concern when entering a long term rehab facility. The benefits of occupational therapy can be many, but you may be wondering how much of the services will be covered by Medicare, Medicaid, private insurance, or worker's compensation. Each of these pay sources for occupational therapy have their own limits and conditions. You'll have to review your policies carefully to fully understand what's covered, what's not, and any steps you may need to take to get the maximum amount reimbursed.
Rehab Select is committed to maintaining the highest level of function with every patient. Our long term rehab facility does not change the way we treat you based on what your insurance may or may not cover. In fact, our team will work with you every step of the way to determine the best program for your needs, including the financial considerations of the program. From the first intake to the final discharge, we work passionately to make sure that our patients can receive the benefits of occupational therapy and any services they may need while recognizing any constraints they may have.
What should I know about each of the pay sources?
First, let's talk about Medicare, one of the most critical pay sources for long term rehab facilities. Medicare's coverage for occupational therapy is known to be very good. There are many types of insurance where coverage is tied to continuous improvement of the patient. Under these insurance plans, the patient must be making progress in order to have their therapy covered. For Medicare, the patient can plateau and still be eligible for rehabilitation services, including occupational therapy. Medicare has a 20% coinsurance and a deductible as well as dollar limit to the occupational therapy it will cover. If you or your loved purchases Medicare supplemental insurance, known as Medigap, you'll gain even more coverage.
With Medicaid, occupational therapy is not covered. However, Rehab Select does offer occupational therapy for Medicaid recipients at our long term rehab facilities through our salaried therapists.
Insurance companies typically negotiate a daily rate for occupational therapy for worker's compensation. Because the rates may vary, not everyone makes an immediate determination on acceptance. However, Rehab Select will make a decision at the outset about whether we accept the rate or not––without causing the patient to wait on any negotiation.
Private insurance will have different benefits depending on the insurance plan. Generally, it may cover occupational therapy for a certain number of days and then not cover the days beyond or require you to pay coinsurance. Whether or not they cover the benefits of occupational therapy at long term rehab facilities also depends on the insurance company and the insurance plan.
For more information on the rules and regulations of Medicare, Medicaid, and private insurance, the American Occupational Therapy Association has compiled this resource.
What questions should I ask about my coverage policies?
Many people have only glimpsed at the fine print of their Medicare, Medicaid, or insurance policies. We recommend that you read your policies carefully to understand how much the insurance company will cover for occupational therapy, and how much you will be responsible for paying out of pocket. Since policies are very complex, it's important to pay attention to any noted rules and exclusions. Consider the following as you're reading your policy.
What are doctor copays?
Does the plan cover laboratory tests?
What are the copays at hospitals?
What are the copays for long term rehab facilities?
How long will the plan cover my occupational therapy?
What are the deductibles?
What are the dollar limits of coverage?
How do pay sources calculate how much they will pay for occupational therapy?
You might be surprised to learn that pay sources have different ways of calculating how much they will pay for the benefits of occupational therapy. Beth Ann Roseberry, Rehab Select's Director of Therapy, explains that Medicare uses a Patient Driven Payment Model. An interdisciplinary team determines the rehabilitation program that includes occupational therapy for the individual patient. Occupational therapy is not charged by the minute but is included in the treatment program as a whole. Not every pay source uses a Patient Driven Payment Model. Private insurance and other pay sources will have different ways of calculating how much they will cover for occupational therapy.
What support can Rehab Select give me for my questions about financial responsibility?
We understand that our patients and their families have different circumstances when it comes to paying for their occupational therapy. Some may qualify for Medicare and also have secondary pay sources. Others may have private insurance but don't understand the nuances of their policy. Still others may need to pay privately and want to see if there are options for payment plans or other alternatives.
Rehab Select's business office is here for our patients and families as soon as they step into the facility. We welcome you to make an appointment with our business office to discuss your family's financial picture, what your financial options are and the best way to pay. We have experts on staff who can help you navigate how Medicare, Medicaid, worker's compensation, and private insurance generally work. We also have a resident Medicaid expert on staff, Karen Golson, who previously had a 20-year career with Medicaid before joining the team at Rehab Select. Karen counsels families on how to become Medicaid eligible and serves as our go-to person for any questions about Medicaid. In addition, you will find helpful information in our Alabama Medicaid E-book.
There are many facets to rehabilitation and knowing how to pay for it is an important aspect. Rehab Select's business office is here every day to answer to the best of our ability any questions that you may have about your financial options. Throughout the challenges, progress, and successes, Rehab Select will be here for you every step of the way on your family's rehabilitation journey.
Find out more about the Rehab Select's exceptional care and the benefits of occupational therapy. Schedule a tour of our facilities today and meet with our specialists.