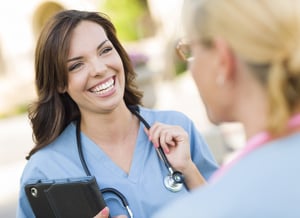 Skilled nursing may become necessary for a number of reasons. It may be needed for several weeks or months for 24-hour care and support as a person rehabilitates from a surgery, stroke, injury or other serious medical incident. Skilled nursing care may also be needed on an ongoing basis for individuals who need round-the-clock medical care, assistance and/or supervision due to chronic health issues, degenerative diseases or disability. If you believe that skilled nursing care may be the best option for yourself or a loved one, assessing your care needs is the first step to finding out for sure – and if so, finding the right skilled nursing facility in Montgomery to meet those needs.
What to consider as you evaluate your own needs
To help you determine whether skilled nursing care is the right option to meet your needs, we'll go over the basics of what these long-term care facilities are all about. Skilled nursing centers care for people with documented medical conditions who need around-the-clock nursing care. They are designed and equipped to provide medical care, personal care, physical, occupational and speech therapy, among other services, to people who are unable to care for themselves, either temporarily, until rehabilitation and recovery are complete, or on an ongoing basis.
To gain some insight as to whether you or your loved one needs this level of care, consider the following questions:
Does chronic illness create a need for daily nursing/medical care?

Is rehabilitation therapy and care needed to recover from surgery, injury, illness, stroke or another serious medical incident?
Are there care needs that cannot or are not being met at home?

Is medication management a problem? – frequent missed doses, for instance, or incidents of over-medication?

Are there memory problems or behavior issues that impact safety?

Is daily help needed with personal care – dressing, meal preparation, eating, bathing, wound care or other aspects of self-care?
If any of these issues applies to your situation, skilled nursing care is likely an appropriate option. Having a professional needs assessment done is your next step in confirming the need and eligibility for this level of care.
Getting a formal needs assessment
A needs assessment is typically performed by physicians, social workers, and/or rehabilitative specialists. These professionals will thoroughly evaluate medical and psychosocial needs as well as levels of physical and cognitive function to determine a person's overall care needs.
For individuals who are currently hospitalized and feel they may need skilled nursing care, discussing those concerns with staff, hospital social workers and/or discharge planners is the best way to arrange an assessment. If you or your loved one is currently living in an assisted living center, most of these communities have social workers or other professionals on staff that can aid in obtaining care needs assessments.
For those who are considering a move to a nursing center from home, there are a few options for getting an assessment done. If you are already using home health care services, your agency should be able to set up an assessment. If you have a facility in mind for yourself or your loved one, many have assessment teams that can see potential residents on site, in the hospital or at home. Other resources for arranging an assessment include your family physician and your local senior services center.