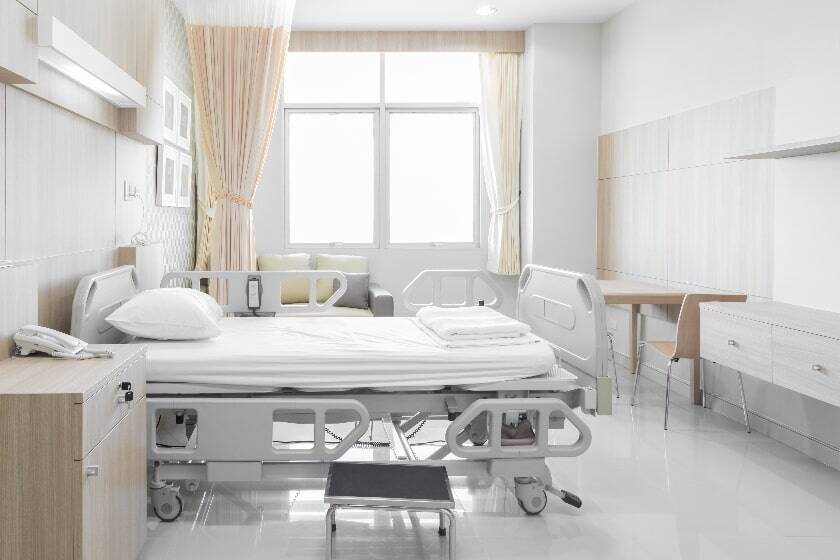 Sepsis is a potentially fatal condition, occurring when the body's response to infection triggers full-system changes that can damage multiple organ systems. It can affect anyone but is most common (and dangerous) in older adults, pregnant women, babies, and those suffering from chronic conditions or weakened immune systems.

4 Ways to Prevent Sepsis Readmissions
Symptoms include a confirmed infection (such as pneumonia, bacteremia, or a kidney infection) combined with a change in mental status, high respiratory rate, or issues with blood pressure. Sepsis may progress to septic shock, in which cells fail to use oxygen properly, driving up lactic acid levels or causing blood pressure levels to fall dangerously low.
Sepsis Readmission Rates are a Major Problem
Globally, over 19.4 million people experience sepsis annually; in the United States, 1.3 million people leave hospitals after sepsis treatment every year. The good news is that sepsis survival is on the increase. A report published in Critical Care Medicine states that while hospital admissions for sepsis more than doubled between 2010 and 2015, sepsis-related mortality dropped significantly.
However, the increase in sepsis survival corresponds with an increased risk of readmission after sepsis. Today, sepsis is a leading cause of unplanned readmissions; the Journal of American Medicine reports that 40% of post-sepsis patients will be readmitted to the hospital within 90 days.
Why is Sepsis Readmission So Common?
There are many reasons why a patient may be readmitted to the hospital. For instance, they may fail to comply with treatment or attend follow-up appointments, experience related complications, or misunderstand the discharge instructions. However, readmission for sepsis survivors is more common than those with other conditions. Dr. Mark Mikkelson, Chief of Medical Critical Care at the Hospital of the University of Pennsylvania, suggests that this might be the result of immune system impairment after sepsis, which leads patients to experience an increased risk for new or recurring infections.
It may also be that the discharge process for sepsis patients is failing to address the risks to the patients after they leave the hospital, argues Dr. Hallie Prescott of the University of Michigan. She suggests that there is a "growing recognition that patients are vulnerable to further health setbacks after sepsis", which the medical community must take steps to address."
What Can Be Done to Reduce Hospital Readmissions for Sepsis Survivors?
While sepsis is a serious condition that leaves over 16% of survivors with physical, mental, or cognitive impairments, many of the readmissions for sepsis patients could be avoided. Researchers have identified four principle ways to reduce sepsis readmission rates:
1. Improved Post-Discharge Processes
While sepsis patient readmissions are on the increase as more people survive sepsis, there are no existing, standardized guidelines for the care of post-sepsis patients after discharge, reports the Infectious Disease Advisor.
As a result, physicians and others involved in the emergency care of sepsis patients must build post-discharge processes to reduce readmissions. Penn Medicine, for instance, has begun to partner with both home health services and skilled nursing facilities to ensure that patients safely transition from urgent care to post-acute care before returning home. Dr. Mikkelson comments,
"Life after sepsis is challenging, with most patients experiencing new or worsening functional impairments that make returning home difficult at the time of hospital discharge. From this perspective, it is not surprising that most patients require post-acute care, such as home health services or admission to a skilled nursing facility."
2. An All-Hands Approach to Post-Sepsis Care
It is critical to make sure that patients receive a thorough follow-up after sepsis. Recent research suggests that post-sepsis patients benefit most from a post-discharge protocol that combines follow-up appointments with both a physician and a nurse, rather that one or the other. Researchers found that patients who saw both a doctor and a home health nurse after sepsis were significantly less likely to need to be readmitted to the hospital. The study's authors suggested that home health nurses were more likely than doctors to spot potential complications triggered by conflicting medications, signs of infections, or problems in the home environment before they had begun to seriously impact the patient's health.
However, without prompt attention from a doctor, these problems might not be addressed quickly enough to avoid re-hospitalizing the patient. There are clear indications, therefore, that the best approach for patients after sepsis would be a combination of nursing attention and revision by a doctor.
3. Better Education on Sepsis for Patients and Caregivers
To prevent hospital readmissions for sepsis survivors after their return home, it is vitally important that both the patients and their loved ones are aware of the. In particular, they need to be made aware that they are unusually susceptible to recurring or new infections that could rapidly become serious. Dr. Mikkelson terms this "sepsis surveillance," and suggests that it could make all the difference in reducing readmission rates. As he puts it,
"We need to listen to the voices of sepsis survivors who beg us for a better understanding of their condition during and after."
4. Rehabilitation Referrals
An observational study of 30,000 sepsis cases conducted by the University of Michigan and the University of Pennsylvania found that referral to rehabilitation within 90 days of discharge from hospital was correlated with lower 10-year mortality risk. Physical therapy and other rehabilitative treatments not only help keep patients alive; they also help to identify and treat the many serious side effects of sepsis in the weeks and months post-discharge.
The study found that sepsis survivors may experience severe cognitive impairment, anxiety, depression, and PTSD, as well as physical symptoms such as recurring infections and exacerbated heart failure. The researchers involved in the study suggest that many of these symptoms could be effectively treated without the need for hospitalization, if caught early enough by a rehabilitation treatment program.
Physical therapy could also help patients recover functional mobility more quickly, reduce the risk of falls caused by cognitive impairment, and help patients deal with the day-to-day activities affected by post-sepsis complications.
While home health visits by qualified nurses are effective at identifying risk factors at an early stage, for many patients, an inpatient rehab treatment program may be more appropriate, given the severity of the impairments experienced by many sepsis survivors. Inpatient treatment will include 24-hour monitoring and access to rehab facilities and intensive care by a team of specialist rehabilitation staff. In some cases, the more intensive treatment offered in an inpatient rehab program can help severely impaired patients recover more quickly.
To find out more about the inpatient treatment programs available for sepsis patients at Rehab Select, please visit our website, or click here to contact us directly.