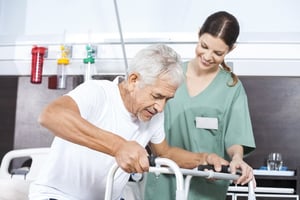 At all of our Rehab Select facilities, we work to provide the best possible experience for all patients through providing the resources and staff needed to assist with a thorough and efficient recovery.
We love hearing from patients as well as their families about their experiences at our facilities.
Recently, one patient responded with the following feedback about their stay at our facility:
"The care I received from Rehab Select was the best I have ever had. During my recent stay, I felt at home. Everyone on staff was so nice – I can't choose just one person that made my time there memorable as they were all wonderful. In addition, I enjoyed the food options and feel that I received something good to eat every day."
We also frequently hear from families of patients who had a great experience with our facilities and staff. Here's one from a family member of a patient who stayed at our Albertville facility:
"So thankful for the staff at Rehab Select of Albertville for taking good care of my great Aunt the last couple of weeks! From admissions, therapy department, speech, dietary, housekeeping, nursing and last but definitely not least the CNAs. Everyone went above and beyond!" - Delila Carter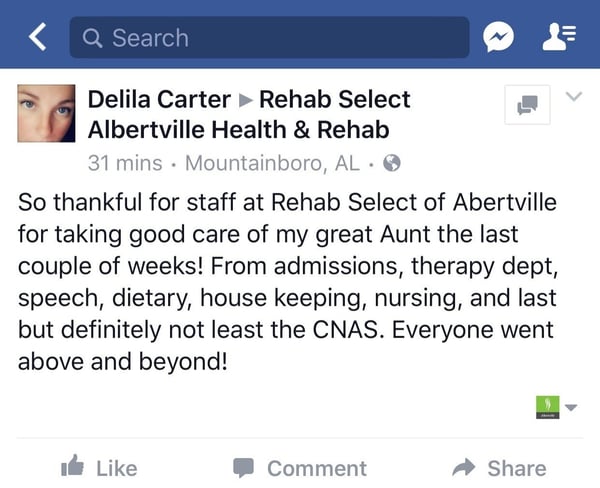 If you or a loved one are seeking short term care or long term care for any reason, consider exploring Rehab Select as an option.
Also, take a look at our testimonials page for more positive feedback from our patients.