At Rehab Select, we are driven to help our patients receive the highest quality care that will aid in a quick recovery. Beyond simply providing a rehabilitation facility, we hope that our patients will truly feel at home and cared for during a short term rehab stay.
We're always delighted when we hear from patients about their experiences and the example below is no different. With an outstanding therapy team and nursing staff, we hope that everyone who stays in one of our facilities – whether short or long term – has a similar experience. Take a look at the kind response we received below.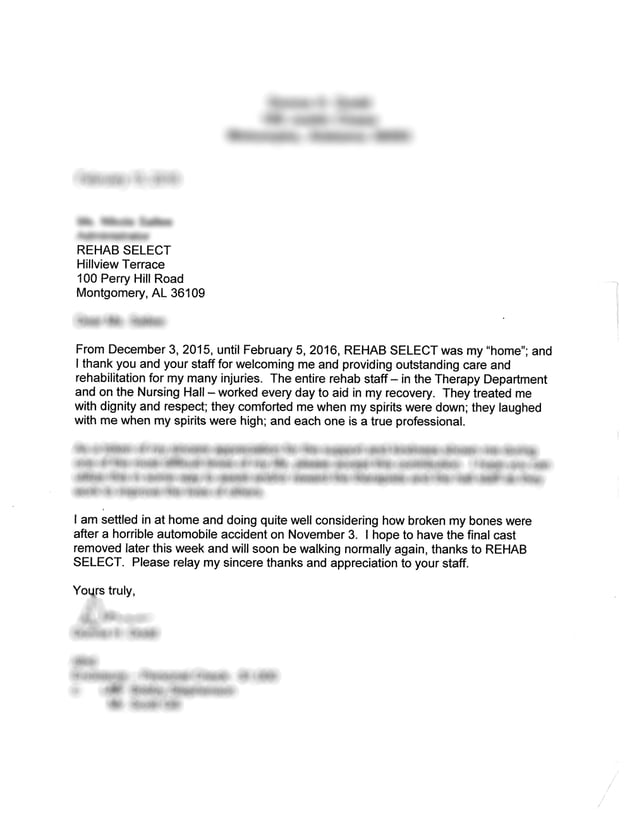 Throughout each of our facilities, we hope that you or a family member will sense that we truly care about the recovery and well-being of each individual.
We ensure that we are providing the best care possible by hiring staff who are not only skilled and knowledgeable but also compassionate. In the case of this individual, fortunately they only required a short stay for recovery at our Hillview Terrace facility.
Learn more about short term rehabilitation or any of our facilities.