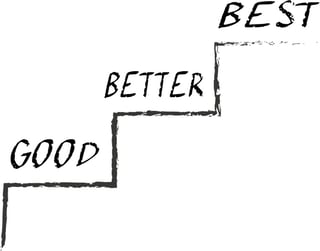 Referrals to rehabilitation therapy are often made to aid people in making successful recoveries from serious medical incidents, surgery, illness or injury. Rehabilitation is also often suggested for patients who suffer with chronic conditions like arthritis, heart disease or diabetes, for instance, to aid them in managing these diseases and reducing their impact on day-to-day quality of life. For patients who receive these referrals, choosing the right short term rehab program for their needs is important, a process that begins with understanding the differences between the two basic categories of rehab offered today: Outpatient and inpatient rehabilitation programs.
About Outpatient Rehab
Outpatient rehab services are delivered via rehabilitation clinics or by private therapy practices. Based on needs defined by a patient evaluation, services may include physical therapy, occupational therapy, speech therapy and nutritional counseling, among others. Patients attend regular appointments for each of the prescribed therapies. Typically, therapy consists of one or two hours scheduled with therapists anywhere from one to five times per week, and patients are generally prescribed a regime of exercise and other activities to complete at home between therapy sessions.
About Inpatient Short Term Rehab
Inpatient short term rehab is delivered during a stay in a rehabilitation facility and offer a more comprehensive array of services to patients, including both medical and rehabilitative care. Those services are delivered by a team of rehabilitation specialists – led by a rehabilitation physician – that may, according to the individual needs of each patient, include occupational, physical and speech therapists, rehabilitation nurses, nutritionists, counselors, social workers, and case managers, among others. Based on a thorough team evaluation of their needs, personalized treatment plans are formulated for each patient, which are then implemented by the tightly-coordinated rehabilitation care team. These treatment plans are intensive, with each patient undergoing a minimum of three hours of therapy five to seven days per week. Progress is evaluated at weekly team meetings, providing the opportunity for any necessary adjustments in the overall treatment plan and/or rehabilitation goals.
Which Is Best For You?
Choosing which type of short term rehab is right for you is a decision that is best made with lots of input from your personal healthcare team. That said, it is important to know that while outpatient services can be a good choice in many cases, such as mild functional impairments caused by prolonged illness, chronic health conditions or simple fractures or sprains and strains, for instance – more serious cases are generally best served by inpatient therapy. For example, if you will be treated for significant functional impairments, the intensive, comprehensive team approach used in inpatient rehab facilities generally leads to faster, more successful rehabilitation. Inpatient programs are also generally the best bet for individuals with complex medical and/or rehabilitation needs, such as patients who have had joint replacement procedures or other orthopedic surgeries, are recovering from severe or multiple injuries, have had a stroke or cardiac event or have undergone a cardiac surgery.