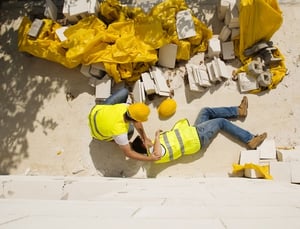 While catastrophic claims amount to only 10 percent of overall workers' compensation injury claims, they are arguably the most important claims in terms of the importance of proper management.
Firstly, individuals who file these claims are among the most vulnerable of injured workers, and their care is often very complex and long in duration.
Secondly, according to industry experts, that 10 percent of claims categorized as catastrophic can be responsible for up to 90 percent of overall workers' compensation costs. Both of these factors make vigilant and proactive management essential to ensuring that the inured party receives high-quality, cost-efficient care.
So what do employers and workers' comp professionals need to know to ensure that they're managing these cases as efficiently as possible? Among the most important thing to know, according to the Workers' Compensation Institute, is that fragmented care, which occurs all too often in these cases, is the enemy, detrimental to quality of care and functional outcomes, as well as to cost containment efforts. The goals of providing high-quality, results oriented and cost-efficient care are best met via a tightly coordinated and collaborative team approach to care.
To this end, the institute recommends that employers and workers' compensation professionals assemble a team that can be called in to handle care in catastrophic workers' compensation injury cases. Since these injuries typically call for complex care, which often includes specialized medical care, intensive rehabilitation and, in many cases, assistive and/or adaptive equipment, as well as home modifications, they stress that it is important that these teams are multidisciplinary in nature, made up of physicians and specialists, registered nurses, mobility and rehab specialists, assistive technology professionals, and care coordinators and/or project managers. This team can be in-house or made up of carefully chosen partner-providers within the community.
While this sort of preparation may seem extreme at first glance, the fact is that workers who suffer catastrophic workers' compensation injury typically require complex care to achieve their maximum level of recovery and functional independence. Having a catastrophic care team to provide the clinical expertise, care coordination and comprehensive, efficient case management these injuries call for can work to the advantage of all involved. The holistic approach to assessment, medical and rehabilitative care, and case management that a tightly-coordinated and collaborative team brings to the table can go a long ways towards ensuring optimal recovery and rehabilitation results for injured workers while preventing costs from spiraling out of control – meeting those essential goals of providing top-quality care in a cost-efficient manner.