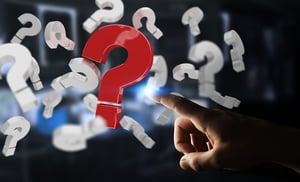 If you are looking into long term care options for yourself or a loved one, you have probably already discovered that there are various types of facilities that provide that care. So which type should you be looking at? Each type of facility provides a different level of care, so which is best suited to meet your needs depends upon exactly what those needs are. Here we'll go over the types of facilities available and what sort of care needs they serve.
Assisted Living Centers
Assisted living facilities provide long term care in a home-like setting. Depending upon the particular facility, residents may live in their own apartments or reside in a private or semi-private room. These facilities provide 24-hour supervision, as well as a range of services that varies from one assisted living center to another.
Typically, at least one meal a day is provided to residents, but many facilities supply all three daily meals. There is generally a common dining area where residents can have those meals, and most offer social and recreational activities. Many provide health services, help with medication management, personal care assistance, and laundry and housekeeping services, among other services.
Assisted living may be the most appropriate long term care option for you or your loved one if some help with day-to-day tasks is needed, making living alone impractical or unsafe, but not enough help to warrant a move to a skilled nursing facility or nursing home.
Rehabilitation Facilities
Rehabilitation facilities offer care to individuals who need 24-hour care and assistance, as well as daily rehabilitative therapy to aid them in recovering from a serious illness, injury or medical event. While these facilities offer longer term care than hospitals – with the average patient staying between 12 and 20 days – the focus of treatment is to help patients restore health and function as quickly as possible.
This option may be right for you if you're being discharged from an acute-care hospital before you feel able to safely care for yourself at home.
Nursing Homes/Skilled Nursing Facilities
We've lumped these two types of long term care together because many facilities offer both levels of care. However, while people often confuse these two very similar types of facilities, there are distinct differences between the two.
A skilled nursing facility offers 24-hour skilled nursing/medical care, personal care, and physical, occupational and speech therapy to patients who have a documented need for that level of care. This may be patients who are recovering from a medical event and require care for a few weeks or months before returning home, or those with chronic medial conditions that will need skilled care ongoing basis.
Nursing homes offer custodial care, which means aid with personal care and activities of daily living, as well as 24-hour supervision.
So if you or your loved one need more care than assisted living can provide, but daily medical care and monitoring is not necessary, a nursing home may be the right option for you. If medical problems are behind the need for long term care, a skilled nursing facility may be more appropriate.
If you still aren't sure exactly which type of long term facility you need, getting a care needs assessment done can help you figure it out. Your healthcare provider can arrange one for you, as can a hospital social worker or discharge planner if you or your loved one wish to transfer to long term care directly after hospital discharge.