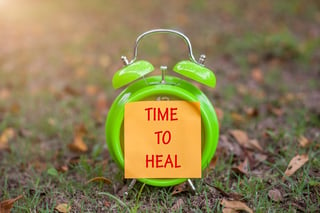 If you have experienced a medical incident, such as an injury or surgery, that has resulted in the need for orthopedic rehabilitation, choosing the right rehab services to make your best recovery will be your next challenge. Knowing a few basic facts about the rehabilitative options available to you can help guide that choice to your best advantage. For most, that best advantage will be defined as regaining the maximum amount of function in the shortest possible time. Here we'll discuss why intensive rehabilitation therapy may be your best bet for meeting that goal and what sort of programs are typically best equipped to offer that therapy.
About Intensive Rehabilitation
Intensive rehabilitation therapy, as defined by the Centers for Medicare & Medicaid Services (CMS), is comprehensive, tightly-coordinated rehabilitative treatment provided by a multidisciplinary team of rehabilitation specialists. These teams include rehabilitation physicians and nurses, case managers and/or social workers and licensed or certified therapists from every discipline involved in the treatment of each patient, which may include physical therapy, occupational therapy, speech-language pathology, and/orprosthetics/orthotics, among others.
Treatment, based upon a thorough screening and evaluation of each patient, begins within 36 hours of admission to an intensive rehab program and includes a minimum of three hours of rehabilitative therapy daily, or at least 15 hours of therapy per week. Treatment plans, rehabilitation goals and patient progress are continually assessed – and adjusted as necessary – throughout the treatment period via team meetings that occur at least once a week.
How Intensive Rehabilitation Affects Recovery
A number of studies have shown that intensive rehabilitation significantly reduces recovery times, as well as increasing both short and long-term functional gains, as compared to other common, less intensive rehabilitative options. For example, a 1998 study showed that hip fracture patients who were admitted to rehabilitation hospitals for intensive orthopedic rehabilitation therapy experienced the most functional improvement as compared to those who received less intensive therapy via nursing homes or home care. Another study, published in 2004, showed that knee replacement patients also benefited significantly from intensive rehabilitation as compared to other orthopedic rehabilitation options, walking longer distances more quickly and experiencing greater results in reducing pain and stiffness than patients who did not receive intensive therapy. A 2014 study of hip and knee replacement patients concluded that early, aggressive orthopedic rehabilitation therapy improved both short and moderate-term functional outcomes after joint replacement surgeries.
Where To Find Intensive Orthopedic Rehabilitation
The average outpatient or home-based rehabilitation program is not equipped to offer the level of care described above, so accessing intensive therapy for your orthopedic rehabilitation needs generally means choosing an inpatient short-term rehab program. These programs are typically offered by freestanding rehabilitation hospitals and rehab facilities within acute-care hospitals or skilled nursing facilities. Your healthcare team, hospital social worker or discharge planning team can help you locate intensive rehabilitation facilities in your area and aid you and/or your family in choosing the best short-term rehab program for your individual needs.