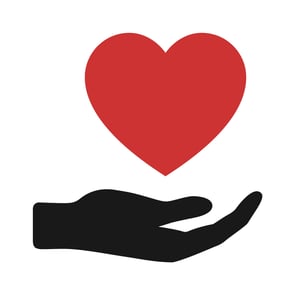 Much of the buzz around bundled payments has been focused on their potential for containing or reducing the overall costs of healthcare. However, as important as cost-cutting is, it is certainly not the whole story when it comes to the goals of the bundled care model. Improving the quality and efficiency of care is also a primary goal of this value-based payment model.
In the bundled payment model, healthcare providers are held accountable for meeting standards for both financial and clinical performance. They are expected to keep costs of each episode of care at or below a certain target price while maintaining or improving quality of care. Providers who meet both cost containment and quality benchmarks are typically rewarded via shared savings agreements and/or performance bonuses, while those who fail to meet those standards can be financially penalized.
This system creates incentives to streamline the care process since cutting the fat from that process provides a means of reducing overall costs without compromising quality of care. This works to improve care delivery in the following ways:
By sparking the creation of standardized care pathways
Clinical variation is often at the root of differences in costs, care quality, patient satisfaction and patient outcomes between similar episodes of care. For this reason, provider groups participating in bundled payments are developing standardized care pathways, founded on evidence-based best practice guidelines, for bundled conditions or procedures. The goal is to minimize variations in clinical practices from one case to another and better ensure that cost and quality benchmarks are met. These standardized care pathways work to improve alignment among those providing care throughout each care episode, including acute-care hospitals, physicians, surgeons, and post-acute providers, which helps to ensure consistent, high-quality, cost-efficient care is delivered to every patient.

By driving improved coordination of care
Fragmented care is a major driver of inflated healthcare costs and can have detrimental effects on the quality and efficiency of care. This means that close collaboration between all providers involved in each episode of care is essential to meeting cost and quality benchmarks built into the bundled payment model. Many provider groups are stepping up their care-coordination game by providing a dedicated care coordinator to each patient who will oversee all aspects of treatment from start to finish, following that patient as they transition from acute care to post-acute care and beyond. More efficient care coordination improves care delivery, eliminating many of the issues related to care fragmentation, including redundant testing or treatment, haphazard follow-up care and poorly executed care transitions.
Improving care delivery via the bundled payment model benefits all. The same incentives that strive to reduce healthcare costs for payers also work to increase the efficiency and productivity of healthcare providers and improve the standard of care received by the patients they serve.