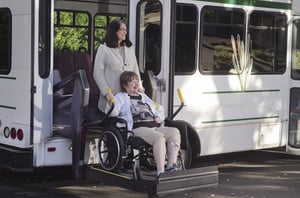 Every community requires support and the River Region United Way is just one local organization that provides resources for a five-county region in Alabama. This includes, Autauga, Elmore, Lowndes, Montgomery, and Macon.
Through a number of partnerships and programs, this chapter aims to change lives and the community to create lasting change in the River Region.
One program that has helped countless people in this region is the IMPACT River Region. IMPACT represents, Improving Performance Across Care Transitions.
How IMPACT Plays a Vital Role in the River Region
With many residents unable to obtain their own transportation, there is a clear need in the community to assist with transporting people – whether someone is physically unable to drive due to a health condition or they require additional assistance, this program offers a wide range of transportation options.
A few examples include specific transportation for:
Senior Citizens
Medicaid & Non-Medicaid recipients
Non-Emergency
Job Seekers
In addition, some transportation may cost a few dollars while other options might be free of charge. View a full list of transportation options here.
How IMPACT Helps Rehab Select Patients
Not only do we support this program for its many benefits to the community, our facilities also find this program incredibly helpful.
For those that need assistance in coming to physical therapy and perhaps cannot drive, this program is invaluable. This is ideal for those who are staying at one of our facilities either for short term or long term rehab and need transportation for doctor appointments, the pharmacy, and more.
Want to learn more about the River Region United Way? Click here to learn more.
The IMPACT River Region Community Engagement Team put together the list of resources mentioned above. The Rehab Select team is grateful for the hard work and time put into creating this comprehensive list. View the transportation guide here, or to view it from our resources page and select the drop down option for caregiver resources.