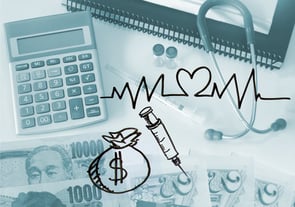 The bundled payment model is becoming ever more familiar in today's healthcare landscape, with these plans being implemented in growing numbers throughout the industry. Among the benefits this payment model is said to convey is cost savings as compared to the traditional fee-for-service payment model. Since these plans are fairly recent additions to the healthcare system, many payers and providers are unsure about whether or not these plans can deliver on those claims. Do bundled payments provide cost savings? Here, we'll look into results obtained with bundled payment programs over recent years to help answer that question.
While the bundled payment model has yet to be implemented or studied on an industry-wide basis, there are a number of small studies available that outline the results of individual bundled payment plans. In many cases, these results have been quite promising, showing that bundled payments can provide significant cost savings while maintaining—and often improving—the quality of care delivered to patients.
One example of such results is a one-year bundled payment pilot for knee replacement surgeries undertaken by Blue Cross Blue Shield of North Carolina (BCBSNC). In 2011, the health insurer partnered with CaroMont Health to implement a bundled payment model for these surgeries. Included in the defined episode of care for these procedures—to be funded by the bundled payment—was a 30-day pre-surgical period, the surgery and hospitalization, and most follow-up care within 180 days of hospital discharge. According to an interview with BCBSNC executive Brian Holt, analysis of the results of that pilot showed cost savings of 8 to 10 percent as compared to the expenses incurred under the traditional fee-for-service model.
Another example of cost savings success with the bundled payment model is the Medicare Participating Heart Bypass Center Demonstration, which was conducted to evaluate the impact of bundled payments on the cost and quality of care in coronary artery bypass graft (CABG) surgeries. Upon evaluation by Health Economics Research, this bundled payment model was shown to generate $42.3 million in savings for Medicare between 1991 and 1996, as well as an additional $7.9 million savings on Part B coinsurance payments for Medicare beneficiaries and their insurers—which brought total savings on these episodes of care up to an estimated $50.3 million over the five-year program period.
Medicare's Acute Care Episode (ACE) demonstration is yet another example of the potential the bundled care payment model holds for reducing healthcare costs. This three-year program bundled payments for cardiac and orthopedic surgery. These bundles included inpatient hospital care and physician services within their defined episodes of care. The program generated about $585 in savings for Medicare per episode of care, and participating healthcare providers saved between $600 and $2600 per orthopedic case and between $500 and $1400 per cardiac case.
According to research published by Strategy&, these are not isolated examples. That research, published in 2014, finds that 40 percent of hospitals that participated in bundled payment programs reported achieving savings of 5 percent or more on episodes of care, while 80 percent of hospitals participating in bundles experienced reductions in administrative costs. So the answer to that original question is yes, bundled payments do provide cost savings, and they can achieve those savings without compromising quality of care—the very definition of value-based healthcare.