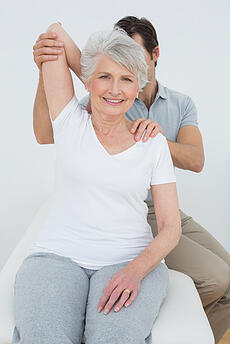 Unlike a standard physical therapy approach that treats conditions using standard procedures, personalized therapy takes all aspects of the patient's health into consideration. This personalized approach is especially helpful for people with heart disease. Heart disease, according to the Centers for Disease Control and Prevention, is the leading cause of death in the United States. Fortunately, many causes of heart disease are treatable using a combination of prescription medications and personalized therapy.
Personalized therapy has one aim, and that's to improve the condition. This goal can be reached using multiple elements, like diet counseling and exercise. Here are some of the benefits you can expect from taking personalized therapy sessions for heart disease treatment.
Learn Healthy Eating Habits
A poor diet doesn't cause heart disease directly, but it does trigger conditions that may cause it to develop, like high blood pressure, high cholesterol and diabetes. Foods that contribute to these diseases are high in salt, sugar, trans fat, cholesterol and saturated fats. These foods cause the heart to work harder, which increases the force of blood against the artery walls and contributes to cholesterol buildup in the arteries, eventually leading to heart disease.
A healthy diet that consists of unprocessed foods, raw fruits and vegetables and whole grains can help significantly reduce the symptoms of this disease and reverse some of the causes of it. Personalized nutritional therapy helps you identify foods that are beneficial for heart disease and those that should be avoided at all costs. By following this diet, you'll have fewer symptoms and regain the ability to participate in normal physical activities. Personalized therapy that includes dietary counseling can also assist you in maintaining a normal weight.
Sideline Heart Failure
One of the main aims of treatment for heart disease is the prevention of complete heart failure. According to the American Heart Association, coronary artery disease/heart disease is the main cause of heart failure.
Advanced stage heart failure is incurable, so the overall goal is to prevent it or treat it as soon as a diagnosis is made. To prevent heart failure, personalized therapy may include physical therapy, which is intended to motivate you to remain active. By remaining active, you can increase your energy, improve muscle mass and maintain muscle strength. Regular physical activity also helps reduce blood pressure, balance blood glucose levels and condition your heart. Personalized therapy is more beneficial than group therapy, since it is prescribed for your specific ailments and your particular stage of heart disease.
Prevents Future Complications
Heart disease can cause future complications, such as kidney failure, heart failure, stroke or death. Medications may help reduce the risk of these complications, but the side effects of these prescriptions may cause tremors, fatigue, weakness and swelling – all of which can get in the way of traditional physical therapy.
In a personalized therapy session, the therapist will work around your heart disease symptoms and the symptoms you've developed from taking preventative medications. He or she will also examine other areas of your life that could be contributing to future complications, like smoking, drinking or being under high levels of stress.
By following your personalized therapy sessions as prescribed, you can successfully eradicate heart failure and improve the symptoms of heart disease with time.