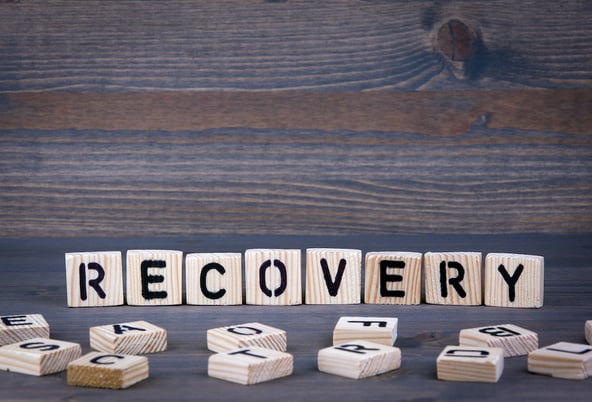 Marie Curie once said, "Nothing in life is to be feared, it is only to be understood. Now is the time to understand more, so that we may fear less."
COVID-19 recovery is not to be feared. It's not always linear. Progress can often be incremental. And COVID-19 symptoms and their side effects can be wildly different for each person.
But recovering from this disease doesn't have to be fearful time when you are with the right care team. Reclaiming your life and wellness is possible when you work with an experienced COVID-19 rehabilitation team.
In an April 2021 study of 30-day survivors of COVID published in Nature, Dr. Ziyad Al-Aly, Chief of the Research and Education Service at the VA Saint Louis Health Care System had this to say: "There are likely to be millions of people in the U.S. with long COVID-19 who will have chronic conditions that require integrated multidisciplinary care. Health systems must be prepared for this."
The experts at Rehab Select have created a COVID-19 recovery program in all five of their locations in Alabama, stepping in to fill the need for integrated multidisciplinary care that will help patients most. With over 35 years providing rehabilitation and numerous medical professionals on staff, they bring the skillset and caring attitude you or your loved one will need during this challenging time.
Beth Ann Roseberry, Director of Rehabilitation for Rehab Select, shares her thoughts about what makes COVID recovery effective. As a registered occupational therapist for 41 years, her expert perspective is informed by years of experience adapting strategies to meet patients exactly where they are with strategies that can take them further.
Let's examine four ways that the team at Rehab Select is poised to meet the needs of these patients to put them on their best recovery path.
1. Those with post-COVID symptoms require access to medical experts.
Rehab Select's COVID-19 recovery units have played a vital role in assisting the community with management of the disease during the pandemic since June 2020 and continue to do so. With self-contained units designed specifically for COVID-19 care, they can accommodate patients still recovering from symptoms as well as those dealing with long-hauler symptoms. In this way, their staff is playing a critical role in filling the care gap for those who are referred from hospitals, assisted living facilities, DHR, or public health clinics — and those who just need extra care in the interim.
What's unique about their program is that it blends the hospital and skilled nursing environments to make sure all the important needs of each patient are met. Many patients who have been in the hospital simply cannot thrive in their homes yet. "They may still be on oxygen and are typically very weak," Roseberry says. At this point, all patients require consistent monitoring of their vitals as well. With a staff that is trained on exactly how to treat the COVID-19 patient and 24-hour nursing care and therapy six days a week, Rehab Select provides a safe option for these high-risk patients.
This care also comes with a team that understands how to design an individualized rehab plan—it's their specialty.
In the case of COVID-19 recovery units, Roseberry and her teams have launched an innovative telehealth program that allows their in-house team to work in conjunction with a wide array of area professionals, even when they cannot be on site. It's common for them to use telehealth applications to bring together a complete team of registered occupational and physical therapists with certified OTAs and PTAs for the most comprehensive care. "The telehealth evaluations are crucial to getting them the services they need because we utilize the best experts without them always having to be in the building," Roseberry says. Importantly, their telehealth services can be extended for checkups too.
2. COVID-19 patients have a variety of symptoms, so their care must be individualized.
Why do you need a COVID-specific care team? Precisely because nothing about this disease is specific or predictable. Patients in recovery can present with a variety of symptoms, including:
Respiratory deficits and breathing problems
Heart problems after COVID, including blood clotting issues
Muscle weakness and pain
COVID fatigue syndrome
Brain fog and headaches
Nutritional deficiencies
Anxiety and depression
And this is the short list. This means that Roseberry and her team must design a care plan with each individual in mind. "We are able to get the history and prior level of function and determine what do we need to do in our plan of care," she says. Because COVID-19 recovery is not a steady decline or incline, it requires the ability to pivot and make swift adjustments. "When you think you are on a good track, you might hit a rough spot, and everything happens quickly, which is why monitoring is so important," Roseberry explains. Consistently taking vitals at the beginning and end of every therapy session allows their care team to keep patients safe while also tracking their progress with detailed data benchmarks.
She explains that the respiratory component is very different with COVID, so they teach the pursed-lip breathing, which aids in respiratory function but also helps to decrease anxiety. "We are using all of the tools in our toolkit."
3. It's important to keep the focus on gradual progress.
The therapists at Rehab Select provide individualized care planning by determining each patient's areas of opportunity for improvement. It's from that point that they can build the blocks of recovery. Many patients are so weak that therapy begins at a very basic level. "We often start with activities like sitting up in the chair and increase length of time each day, or maybe it's seeing if they can progress to walking into the bathroom," Roseberry says. Each day builds on what the patient did the day before.
"Once they can keep their O2 saturation levels up, we strengthen their lungs and breath support," Roseberry says. This kind of strength conditioning occurs concurrently with strengthening patients' muscles and limbs. Others who have lost their sense of taste or smell will need nutritional therapy. No matter the area of treatment, the focus is on gradual progress and steady gains that will last. "We alternate high-impact and low-impact activities— ultimately, this kind of pacing allows them to do more in the long run," Roseberry says.
4. COVID-19 patients need a holistic, educational approach to recovery.
For patients to build endurance, they need to understand the progress they are making. When we are working with them, we always do a summation at the end of their treatment so they can understand their progress, which involves a lot of positive reinforcement and communication of what we are seeing," Roseberry says.
One large part of this positive approach is treating the patient's mental health as well as their physical health. The therapists at Rehab Select work closely with nursing staff to be sure continuity of care is consistent across different disciplines. "Some cognitive changes cause agitation, so it takes a lot of patience, and we are educating the CNAs on continuity of routine to minimize the anxiety for the patient." Roseberry says. This kind of thoughtful therapy combined with counseling helps them move past depression and anxiety. "Improving their quality of life is really what we are after."
Taking Charge of Your COVID-19 Recovery Process
Sometimes the most important step toward recovery is taking the first step. If you or a loved one needs help transitioning or home from the hospital or is just experiencing ongoing symptoms after having COVID-19, do not hesitate to reach out to our experts for help.
The interdisciplinary team at Rehab Select provides time-tested COVID-19 recovery services in all five of their Alabama locations: Talladega, Alabaster, Montgomery, Albertville, and Guntersville. We bring together a team of doctors, nurse practitioners, physical and occupational therapists, pulmonologists, psychologists, and other practitioners with COVID-19 experience to create individualized treatment plans for post-COVID recovery that will help you reclaim your life. Schedule a meeting or talk to someone today to learn more.