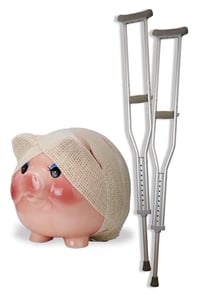 If you will be having joint replacement surgery in the near future, chances are that you may have heard about the Comprehensive Care for Joint Replacement Model, commonly abbreviated as CCJR or CJR. This initiative, which was rolled out by the Centers for Medicare & Medicaid Services (CMS) as of April 1, 2016, mandates the participation of acute care hospitals in 67 metropolitan statistical areas (MSAs) in a bundled payment program for hip and knee replacement procedures.
What this means is that all inpatient and outpatient care provided to eligible patients, beginning at admission into a participating hospital and extending through surgery, discharge, and a 90 day post-surgery period, will be considered and compensated as a single episode of care. Target prices for these episodes of care will be set by CMS, and hospitals that keep costs below that target can be eligible to receive a share of those savings, provided that certain quality of care standards have been met; while those that run over that target price may be expected to reimburse Medicare for a portion of costs. So how will this new payment model affect your joint replacement surgery?
Here are 4 things you, as a patient, need to know about the CCJR initiative:
1) It only affects Medicare beneficiaries
The CJR initiative only affects Medicare fee-for-service beneficiaries, so if you aren't using Medicare to pay for your joint replacement surgery, your procedure will not be included in this program.
2) How it is expected to benefit you
This program is geared towards containing/reducing the costs of joint replacement procedures while enhancing the quality of care for patients. Since controlling costs and meeting quality of care benchmarks will require close cooperation between all care providers involved in each case, the program creates strong incentives for more efficient care coordination. These incentives were formulated to address the problem of fragmented care – one of the more pressing issues that impact the quality of care given to Medicare beneficiaries.
According to CMS, with better coordination of care between providers, joint replacement surgery patients can be expected to benefit in terms of better outcomes, a better patient experience, and fewer complications – including preventable hospital readmissions, infections, or prolonged rehabilitation and recovery.
3) Patient protections are built into the program
CMS has taken steps to ensure that quality of care is maintained or improved for Medicare beneficiaries under this program. These include, according to the agency, additional monitoring of claims data from participating hospitals to ensure that all necessary care and services continue to be provided; continued protection under HIPAA and other privacy laws; and patient notification by providers and suppliers. Additionally, all existing safeguards to protect beneficiaries will apply to patients under this initiative. Lastly, a reporting process is in place for beneficiaries who feel that their care has been adversely affected by the CCJR initiative.
4) Joint replacement patients like you can still choose their providers
Under this program, Medicare beneficiaries can continue to choose their own doctors, hospitals, rehabilitation options, and other providers. The only difference you should see is more cooperation, communication, and care coordination between those chosen providers as they work together more closely to create a value-based, patient-centered, and comprehensive treatment plan for you.