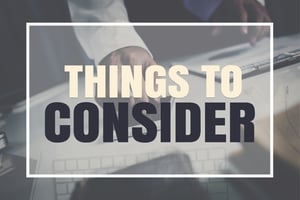 Whether you or a loved one need to spend a little time in a long term care facility for recovery and rehabilitation or are looking at a lengthier stay for ongoing care, choosing the right facility is important. You need a long term care facility with a reputation for quality care, the ability to meet your individual care needs and a staff that is warm, caring, skilled and professional. You also need one that is clean and comfortable, affordable, accepts your insurance and is certified by Medicare and Medicaid.
Finding a facility that best meets these standards means doing some research and comparison.
Here are 3 tips for comparing long term care facilities in Alabama.
1. Visit Medicare's Nursing Home Compare
This easy-to-use website can help you find Medicare and Medicaid certified long-term care facilities in your area, adding to your list of possibilities gathered from your healthcare team, hospital social workers or discharge planners, friends and family and your local senior services center. Once your list is ready, Nursing Home Compare offers a tool that can help you compare Medicare's ratings for each facility. Along with an overall rating, the site rates facilities on health inspections, staffing and quality measures, and provides figures on the distance of each facility from your location.
2. Contact Alabama's Long Term Care Ombudsman Program
This program works to protect the rights of residents and assure fair and quality treatment in long term care facilities. Among the many services it provides is guidance in selecting facilities. They can fill you in on details that are important to assessing the facilities on your list, including information on any complaints filed against facilities and whether or not they were resolved to the agency's satisfaction.
3. Make Visits For In-Person Comparisons
While recommendations, quality reports and complaints checks are important, so too is taking a look around in person. If you aren't able to do this yourself, enlist a friend or family member to help out. Touring at least three facilities can give you a good basis for comparison as you work to find the right facility for yourself or your loved one. So what should you be looking for as you tour facilities?
A quality long term care facility will have a warm and welcoming atmosphere. It will look and smell clean. Residents will be active, content, appropriately dressed and well-groomed, and staff interactions with them will be warm, polite and respectful. Dining areas will be pleasant, clean and comfortable, and residents will be assisted as necessary during meals and snacks. A variety of interesting, engaging and meaningful activities should be available to residents, as should common areas for socialization and private areas to visit with family and friends.
Taking a checklist with you can make assessing all the relevant details easier. Medicare offers a very good checklist on their site, which can be printed out to take along on your facility tours.
These three tips can help you make solid comparisons of Alabama long term care facilities, narrowing the field of options to just those that provide top-quality care and service. By doing so, you can be confident that the facility you choose will be well-equipped to offer the quality care you or your loved one needs and deserves.