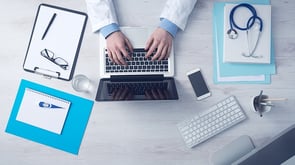 Bundled payments are on the rise as an alternative to the traditional fee-for-service model. This payment method will affect the practices of most medical professionals at some point in the near future – if they haven't already – especially in episodes of care that involve conditions with low-cost variability or procedures with reliable outcomes (joint replacement surgery, for instance). This type of reimbursement can be an opportunity for practices that manage the process well – for both practice and patients – and a loser for those who don't.
Here are 3 things you need to know to make bundled payments work to the advantage of your practice and your patients.
Choose your partners with care for optimum patient care and value
Bundled payments provide reimbursement as a single payment, based on the expected costs of a defined episode of care, made to two or more providers. For example, in the case of joint replacement surgery, a single amount is negotiated for the entire process and is divvied up between providers that may include physicians, surgeons, hospitals, anesthesiologists, and rehabilitation specialists.
Making bundled payments work to the advantage of practice and patients means delivering quality care and good patient outcomes – ideally, at a total cost that is below the projected cost. Since a failure to control costs or deliver quality care by one provider affects every link in the chain, choosing solid, reliable, and efficient partners to work with under bundled payment arrangements is essential to the success of these endeavors.
Accurate cost projections are crucial to ensure fair compensation for your practice and quality care for your patients
If your practice is considering bundled payments, you'll need to do a lot of homework before diving in to ensure that the reimbursement you agree upon will be adequate to ensure against losses – both in financial terms and in quality of care. That means carefully studying the details of how each episode of care is defined, including services included, duration, and how the payment will be divided amongst the participating providers.
Additionally, you'll need to analyze previous cost points of particular episodes of care you are considering for bundling – among each link in the provider chain – to ensure accurate cost estimates. For instance, if you're considering bundled payments for joint replacement surgery patients, you'll need to assess costs associated with physicians, surgeons, hospitals, anesthesiologists, and rehabilitation specialists, as well as factoring in the costs of medical supplies and devices and the potential costs of common complications.
Coordination, communication, and collaboration are key to success
Containing costs while delivering quality care cannot be managed without close cooperation and coordination between all providers involved in each case. A collaborative approach to care planning and delivery can help to protect against inefficiencies and redundancies that can foil efforts at cost containment. It can also ensure that everyone is on the same page when it comes to issues that tend to fall through the cracks – like follow-up care – and can lead to complications and/or re-admissions that affect patient outcomes and inflate costs.
The bottom line is that bundled payments can, if not carefully managed, expose your practice to financial risk – which can, over time, affect patient care. However, when properly managed, bundled payments can be a boon to your practice, benefiting your patients and your bottom line and offering improved outcomes for your patients at lower cost than the traditional fee-for-service model.